Harkening from New Jersey, Anthony commutes across state lines whenever he decides to busk in Manhattan.
In his tortoise shell carrying case is a Hang, a steel percussion instrument.
The Hang, a class of steel drum known as a hand pan, is played by gently striking the grooved areas with fingers. Each section is precisely tuned to produce a specific note.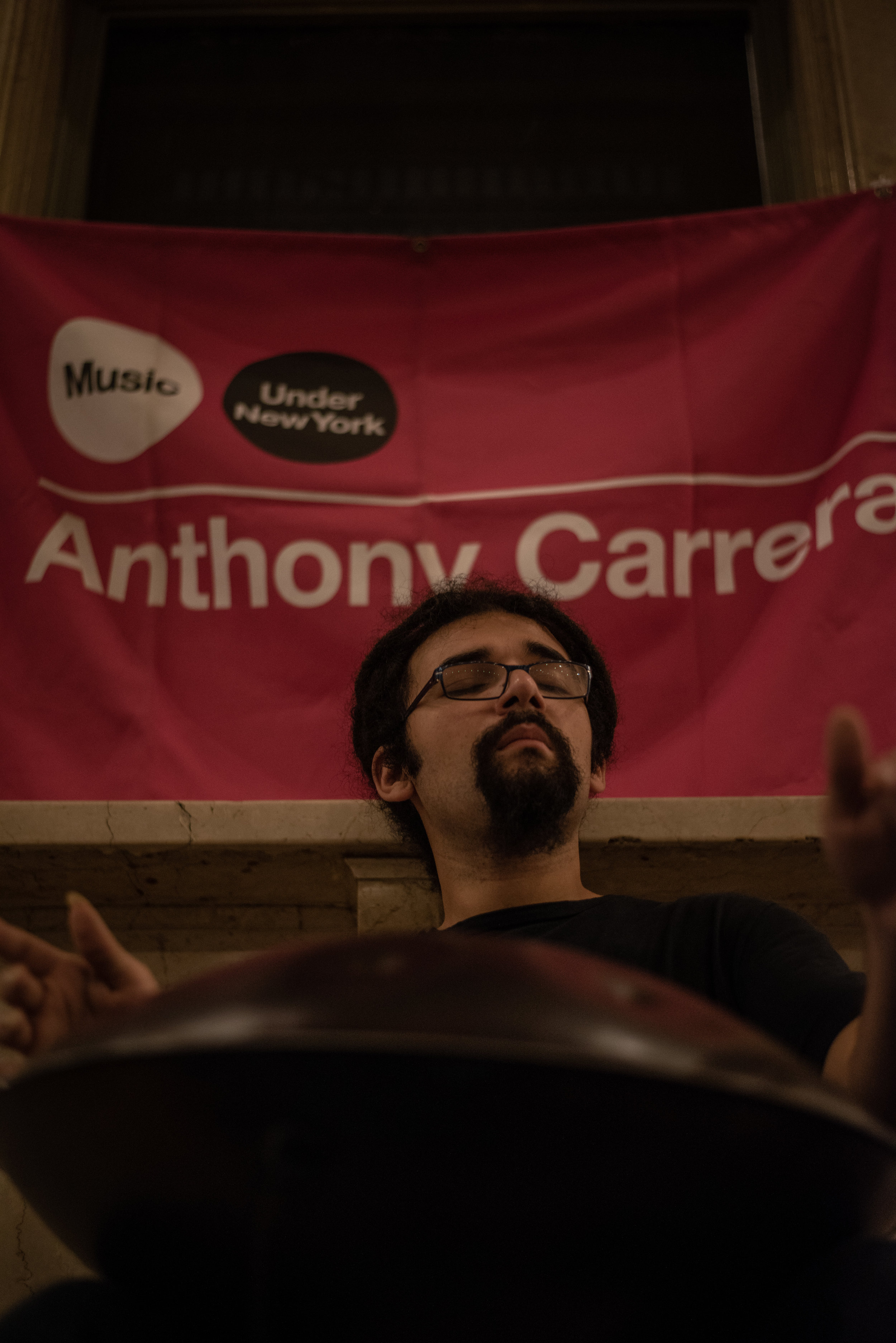 With Anthony, theres no sheet music or overall structure to his melodies. The music simply flows through him, his hands acting as a conduit to his heart. His presence, like his music, is calm and soothing, as he offers an oasis amidst the frantic rush hour mob.